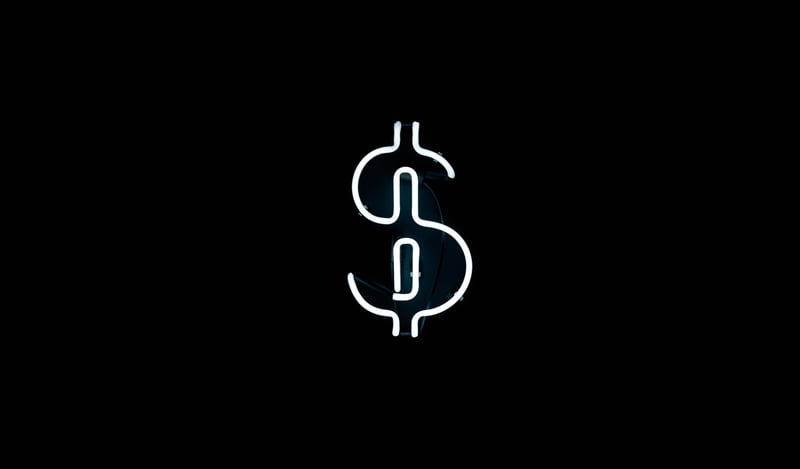 In H1 2017, fintech companies received $13 billion of investment. The year before, they raised $28.4 billion and a third of that money went to companies in the payments sector. Pretty staggering, right?
The opportunity is huge
Payments startups are a huge part of the fintech picture. This isn't surprising. It's a space with obvious problems and less obvious solutions. A place where seemingly small innovations can make a meaningful difference. On the commercial side, successful payment startups are positioned to benefit from huge markets, user engagement and transaction volumes. Consumers stand to benefit too, with the prospect of paying for goods and services with greater speed, security and convenience.
It's no surprise then, that competition is growing across B2B and B2C payments sectors as new entrants flood the market due to progressive regulation and ever-increasing customer willingness to try new financial services. Users are demanding a better experience, and payments startups brands are responding.
2017 was a banner year for the payments industry, with many new offerings coming to market. The advent of Open Banking is set to accelerate this trend further in 2018 by opening up customer data and levelling the playing field.
Challenges lie ahead
Accessing these great opportunities brings distinct challenges. Consumer-facing payments startups that have taken on VC funding need to scale quickly. They need to spend big on customer acquisition, but when it comes to engagement or retention, there are no guarantees for a new business, even a heavily funded one.
Similarly, B2B payment startups face formidable speed bumps. They are competing with incumbents building their own in-house technology. And although they don't necessarily need scale to reach profitability, they do need to justify high fees in an environment where the price of technology is falling and availability is growing. Having said this, B2B payments startups can partner with established names in order to grow. A PWC survey states that 73% of payment companies are concerned that part of their business is threatened by innovators. This means that incumbents are open to collaboration. Accelerators, JVs and acquisitions abound.
A wave of recent activity in payments
The payments sector offers big prizes on offer for those who manage to avoid the obstacles. Some recent acquisitions and funding rounds highlight the volume of business at stake.

These transactions allude to the diversity in the sector, with household names like Visa and Mastercard rubbing along with startups from Europe and the Nordics. 2017 saw a wave of launches and transactions, but 2018 is taking things to the next level as new technologies transform the way payments work and the way that people access them.
Trends to monitor in 2018
This year we've seen a wave of innovation led by new technologies and the fresh application of existing ones.
An increase in online payments means more data to collect, analyse and interpret, for both consumers and the companies that service them. AI will help automate this process, bringing costs down. It will also help to optimize processes and raise payment authorization rates for merchants. eWallets - huge in Asia - will grow as companies like WeChat and AliPay expand internationally. Mobile payments will continue their ascent with the likes of ApplePay becoming more entrenched in everyday retail.
Collaborations will grow, too, and we've already seen PayPal partner with Siri and Nintendo. Expect other providers to adopt the same strategy. Voice-enabled payments will become a thing, too, facilitated by Google Home, Amazon Echo and Apple HomePod.
Crypto exploded into popular consciousness in 2017. We can expect another year of scandal, price volatility, rags to riches, but behind the scenes the sector will mature and learn from its mistakes. Blockchain has a huge part to play in the broader payments industry, as evidenced by heavy investment in the technology from major banks.
It's also worth mentioning the growth of payment technology in emerging markets, where the lack of established financial services means that people are crying out for solutions. Africa, Asia and South America are in many ways leading the charge when it comes to payments, with high levels of smartphone penetration and open-minded consumers keen to try new products.
Startups to watch
There are so many exciting startups in the payment space. It would be impossible to do them all justice here. There are, though, some exciting names that we are keeping a close eye on.
The importance of choice
"Choice" is the new mantra. Cash, cards, apps, crypto. Consumers will be presented with more ways to pay, which has the potential to fundamentally alter the way we buy and sell products and services. On a macro level, the industry is becoming more focused on customer experience. Payments will, in time, become something that consumers don't even think about.
As consumer demand for user-friendly payments is manifested on the high street and online, traditional retailers and service providers will need to adapt. Increasingly, we will see established names partnering with payments startups in order to accelerate innovation and remain relevant.

***


At Shieldpay, we eliminate peer-peer payment fraud so that anyone, anywhere can transact with total confidence.
Our unique patented payments process protects buyers and sellers by verifying both individuals, securing funds from the buyer and only releasing them to the seller when both sides are happy. Our business solution is designed for plug and play integration offering a great user experience and flexible features - so you can start accepting payments in minutes.

We'd love to hear your thoughts on the evolution of marketplaces over time and where you think they're headed. Leave us a comment or chat to us on Twitter.

And don't forget - if you want to hear from us a little more often, just subscribe to our newsletter for daily, weekly or monthly updates - it's up to you!