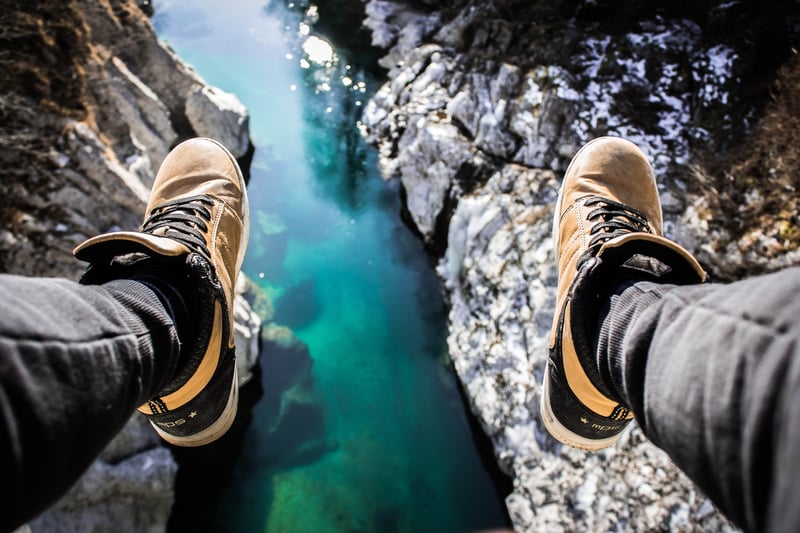 Classifieds and marketplaces rely on one thing: trust.
This ethereal part of every transaction is a vital ingredient for companies looking to grow. Brand and technology play their part too, but fostering trust is more important to customer satisfaction than anything else. It separates good platforms from great.
It's astonishing to think how many companies have taught us to do high risk things with strangers - send them money, get into their cars, lend them our apartments. These actions would seem crazy if they weren't done within the confines of a trusted network. Big names like Airbnb, Uber and PayPal didn't just achieve technological breakthroughs - they made cultural ones, too, which, in an age of fake news and distrust, is rather refreshing.
But how did we get here? How did the biggest classifieds sites go about building trust?
Craigslist
One of the earliest internet classifieds, Craigslist, used a simple method to overcome doubts and make people early adopters. This was especially important as they were building an entirely new type of business built upon an early version of the internet.
Craigslist used location-based technology, which meant that people could only advertise to people they knew, or people who were nearby. This sense of place was crucial in building one of the internet's first networks. Craigslist's growth relied heavily on the network effect - so they needed people to trust and recommend their service.
Their focus of building a local network - coupled with a simple aesthetic that they continue to use to today - is the reason why Craigslist is still going strong 23 years after it was founded. You can read more about the Craigslist story here.
eBay
Around the same time that Craiglist started to gain traction, a company called AuctionWeb was founded, which grew popular and rebranded to eBay.
eBay connected buyers and sellers from all over the world. It brought together people who didn't know each other and who would never meet, but who were willing to exchange goods and money. In order to grow, eBay had to solve how to verify the reliability of trading partners.
Its solution was to create a system where buyers and sellers rate each other publicly, grading the trustworthiness of a counterparty. Of course, people gamed the system, but public ratings are used by many marketplaces and platforms today, including Uber and Airbnb.
Airbnb
Few things require more trust than letting a stranger into your home. From humble beginnings, Airbnb overcame this problem and built one of the history's fastest growing startups.
In 2009, Airbnb was failing, unable to convince anyone to trust their flat-sharing platform. They took the expensive decision to take professional photos of available apartments. This had the effect of raising the value of their inventory. By upgrading the product's appearance, Airbnb gained traction. Sure, most photos on the site today are user generated, but we've all rejected (not trusted) flats because the photos have been low quality.
To support its growth, Airbnb was one of the first to use other platforms to provide social proof. They famously "hacked" Craigslist to post listings on the highly trafficked platform. And noticing they could make users feel like they knew the host or that they were, at least, similar to them, Airbnb plugged into another growing startup, Facebook, and they had the social proof required.
Social proof is a powerful way of gaining trust in an ubersocial age where we all have social profiles.
Lyft
Where Uber has failed, Lyft is looking to provide ride sharing technology that can truly be trusted. Getting into a car with a stranger is an extreme act of faith in the technology underpinning the transaction you're making. So safety and security levels must be first rate.
Whilst Uber and Lyft share almost the exact same ride-sharing technology, the key differentiator is the company culture at Lyft. And this, advocates say, is giving rise to a better, safer and more community-led user experience. And a more trusted network.
Lyft highlight how they've always allowed the tipping of drivers (Uber recently caught up) and how users can make charity donations as they ride. It's also a company that, unlike Uber, has been led with a moral compass right from the top, with its founders intimately involved in the development of the company. Lyft claim to be building a community of riders and drivers fulfil their founding mission of "reconnecting people and communities". To build a trusted online network, they are building real world communities, too.
And it's working. Uber's growth has stalled, whilst Lyft doubled its rides in 2017. Whether they can continue that growth - and that sense of community - remains to be seen.

* * *

Trust in a network is more important than ever, given the rise in online fraud and financial crime. The giants we've discussed all have their ways of fighting back against distrust on the internet, employing methods ranging from social proof to good old fashioned community values.
Despite the best intentions of marketplaces, trust is breached from time to time, particularly when making online transactions. One way to reduce the risk of fraud is by using Shieldpay to protect you.

At Shieldpay we've built a trusted payments network of verified users to give you total peace of mind when you're buying or selling online. We verify the identity of every user, funds are held securely in the Shieldpay vault and only released when both sides agree they're happy with how the transaction has played out. And, in the unlikely event anything does go wrong, we're here to help with any disputes.

***

Find out more about Shieldpay, or let us know your thoughts by leaving us a comment or chatting to us on Twitter we'd love to hear from you 😉