We're excited to announce that at Shieldpay we've powered the UK's first fully digital real estate transaction and transformed moving day.

Which means life's most stressful purchase just became seamless 😊
How did we do it? Shieldpay's platform hold the funds from all parties in the chain in one account, rather than across multiple accounts. We also automate the identify verification process which speeds up the transaction and provides greater visibility to everyone involved.
What does that mean for if you're buying a house?
Industry jargon aside, as the person who is actually buying a house, Shieldpay gives you full visibility over your money and the status of your transaction in real time.
This means you can be certain on what date you will complete and have total confidence on the time when you can actually move into your new home.
Stuck waiting in the removal van for the money to finally reach the lawyers with no visibility on what is happening…? That scenario is now a thing of the past.


"For too long individuals and businesses have had to engage in unnecessary complexity when sending and receiving sizeable funds. Anyone who has ever bought or sold a home will know it's probably the most important transaction of their lives but unfortunately, it's also the most painful. They also suffer from a complete lack of transparency over the status of the transaction. We only have to look at the size of the mortgage market in the UK as an example to understand the benefits for enterprises and consumers of a completely digital payments process."

Peter Janes, Founder and CEO of Shieldpay


So under the hood, how does it actually work?
Shieldpay's platform replaces the need for multiple buyer's and seller's solicitors' client monies accounts (CMA's) – instead Shieldpay consolidates funds for the buyer and lender into the one client monies account.
In a nutshell, it used to look like this...


With multiples payments to multiple client monies accounts held by solicitors, exposing solicitors to professional liability claims. The transparency and speed of payments is limited which causes delays on completion and increases administrative insurance costs.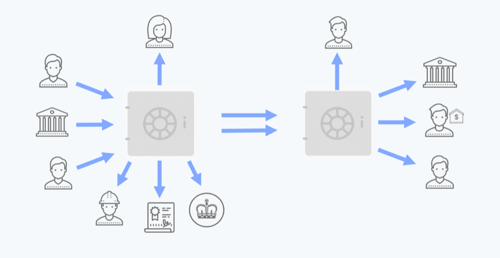 Now, with Shieldpay, it looks like this ☺️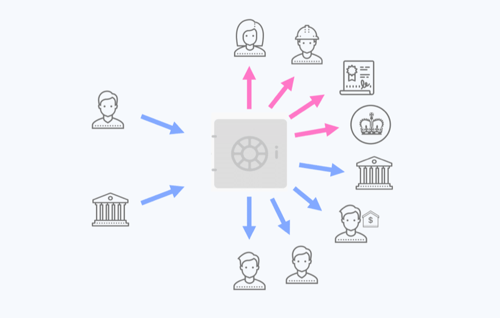 We also:


Validate all parties in the transaction and the validity of their bank accounts

Notify all parties when the account is funded and ready to complete in real time
Enable completion through real-time digital authorisation
Distribute the completed funds to seller, estate agent (fees) and solicitor (fees)

"Shieldpay has improved the efficiency of digital payments in a truly innovative way. The team has put a huge amount of effort into creating a 'bank-grade' payments platform that will change the way that people buy and sell valuable goods and services. They are definitely one to watch in the UK fintech industry."
John Stecher, Chief Innovation Officer at Barclays
What does this mean for the Bank, Conveyancer and Solicitors?
By streamlining the process and acting as a central account, Shieldpay can provide full transparency on the status of funds for everyone involved, at any point in time. This also means that we reduce operational costs for both Bank and Conveyancer, and we also provide an additional layer of fraud protection

So what does the industry think?
The industry heavies – legal industry regulators, the Council for Licensed Conveyancers, and the Solicitors Regulation Authority, have all expressed the market's need for digital transformation through innovations like what we've created at Shieldpay, and are pretty happy with the results so far.
"Having completed the first residential property transaction with Shieldpay, we can see the immediate benefits that their solution brings and how moving day could be revolutionised for many home movers. Clients waiting with the removal van in the afternoon for money to reach the lawyers could soon be a thing of the past."
Doug Crawford, CEO, My Home Move
"Every link of a chain that uses Shieldpay will bring forward the time at which the top of the chain can collect their keys and, in a chain where all parties were using this type of solution, it would be possible for a whole chain to complete and collect keys early in the morning, reducing stress and inefficiency for all of the individuals and businesses involved."
Rob Gurney, Head of Legal Practice, Premier Property Lawyers
....
In addition to real estate, Shieldpay accelerates multi-million-pound M&A deals as well as protecting smaller payments like as buying or selling your car to power classifieds sites and e-commerce marketplaces, say like Facebook Marketplace.
Fully regulated and authorised by the Financial Conduct Authority, our transparent payment solution mitigates the risk of fraud by verifying the identity of all parties, holding funds securely and only releasing funds when all sides agree they're happy 👍

But that's enough from us, you can read more about how we're shaking up the £245 billion mortgage market in the UK in the Financial Times or Evening Standard, or if you have any questions, get in touch with the team!