SRA Accounts Rule 3.3 makes it very clear that firms cannot provide banking facilities. When trying to service our clients, what might seem like run of the mill client representation, can easily amount to a breach of the rules.

Guidance from the SRA states that, there must be a proper connection between your delivery of regulated services and the payments you are asked to make or receive. It is not sufficient that there is simply an underlying transaction if you are not providing any regulated services, or if the handling of money has no proper connection to that service.
Establishing that nexus can sometimes be difficult and probably not worth the risk. You can either tell your client to find another way or continue to add value and use outsourced escrow or Third-Party-Managed Account solutions. Here are a few scenarios worth considering:
Investment Schemes or Fundraising – Collecting investor funds should only be permitted if you are acting for the investor directly or if it would be impossible to service your client without acting in this capacity. From a practical standpoint, you would also be required to undertake an appropriate level of KYC and AML for each investor to facilitate this.
Escrow Agent in a transaction – Your client is involved in a transaction and asks you to act as escrow agent. This could be for the sale or purchase of goods or services, or even collateral for a loan. Even if you drafted the underlying contract, you must be appointed as a trustee under a trust deed to provide such services and you need to be very careful in the wording of the trust deed and the implications and reality of the arrangement.
Bank account for a newly incorporated company - Your client asks you to hold funds on their behalf ahead of a bank account being opened. Even if you are acting for them in setting up the company and associated documentation, it would not be appropriate to hold funds by acting as an interim bank account.
-------------------

At Shieldpay we specialise in offering such outsourced options through our Third-Party-Managed Accounts and Corporate Payments offerings. Contact nkazi@shieldpay.com to find out more.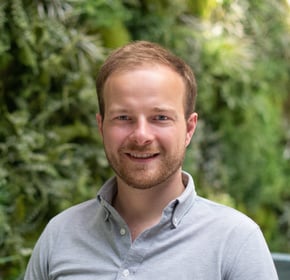 Geoff Dunnett
Geoff Dunnett is Managing Director of Shieldpay and part of the company's founding team. Geoff is a qualified solicitor and practised as a Project Finance lawyer at Milbank, Tweed, Hadley & McCloy LLP and Mayer Brown International LLP, before working as an independent legal consultant to start-ups and as a Business Associate for the Techstars-Barclays tech accelerator. ​